Hello lovelies! I'm happy to have Megan from
A Day in the Life
here to bring you her first date story.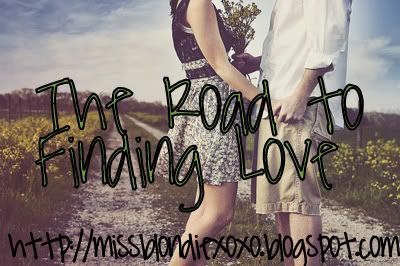 Hi, I'm Megan and
I feel so honored to be guest blogging on a little bit of this and that. I hope you all enjoy the story of our first date. Paul and I will be married on October 29, 2011 and I can't wait to marry my best friend.
our first picture together
Paul and I met through a mutual friend at our local gym. Finally after months of talking and hanging out, in April of 2009, he finally tried to drop a hint that he wanted to take me on a date. Only I had no idea that this was his plan.

He knows that I love Dane Cook and he texted me one afternoon letting me know Dane Cook was coming to town in June. (Background info: I had told him that if a girl is not interested in a guy, she will usually suggest getting a group together when asked about a date. I had forgotten this background info.) So for my answer, I said lets get a group together. My logic: He was asking me in April and the concert was in June, I thought if he wanted to take me out he should have asked me out for an earlier date. I thought he wasn't interested in dating me.
Little did I know, he thought I wasn't interested so he wasn't planning on asking me out again. I hinted and hinted about him asking me out. So one Friday night at the gym, I mentioned some movies I would like to see. The whole time at the gym nothing was said again. So when I got home (I was jobless so I was living with my parents) that night I got in the shower and then got ready for a movie. We were texting most of the night and here is roughly how our conversation went:

Me -
I really want to see Earth, Observe and Report, (and I listed about 3 other movies)
Paul -
Oh ya, sounds fun, have fun with that.
I looked over at my mom and said: "Why won't he ask me out? I have been hinting all night."
She finally suggested that I ask him out. So I proceeded to ask him to meet me at the movies at 9:30 to see Observe and Report. He agreed and it was a great first date. I barely remember the movie I was so nervous.
After the movie, we went out in the parking lot and walked to my car. I put my purse and phone in the car and we began talking. Two hours go by and we are still standing in the now empty parking lot. I didn't realize we had been talking so long.

All of a sudden, I looked up and saw an SUV pull in the parking lot. I made a face and said "That looks like my mom..." The car drove by and I saw the bumper sticker on the back "...that is my mom!"

Turns out, my mom had been calling me because she wasn't sure when I would be coming home. When I didn't answer the first 4 or 5 calls, she kept calling. She had heard of a kid who had fallen asleep at the wheel and drove into a tree but no one knew where he was until the next morning, so she freaked out a little bit. She woke my dad up and they drove to come find me. They had no idea who Paul was and she said he could have killed me and stole my car or something.

So the first time Paul meets my parents is at 2 a.m. in the parking lot of the movie theater while they are stalking me ...haha!

April 17, 2009 was the best first date ever! We have now celebrated our 2 year anniversary and I know there will be many more years together!!
Megan, thank you so much for sharing your first date story with us! Congratulations to you and Paul on your future wedding! Don't you just love dating stories with a happy ending?! ♥♥
If you have a dating story that you would like to share ... e-mail me for more details.

PS: I've also been asked about my buttons for this series. If you'd like to add a button to your page, the buttons and codes are available under the link-ups page on the right side of my blog under the profile header.