Hello lovelies! Hope everyone is having a great week so far! I'm so sorry I am so behind on blogging! I'm really having a hard time managing everything and unfortunately blogging has taken a back seat. I'm trying to blog as often as I can and I can't thank you all enough for sticking around while I have been absent!
I really have so much to update you on! One day at a time I'll get to fill you in ;)
One of the things that I'm really looking forward to these days is GEORGIA!
In 51 days, I will be taking off to Atlanta, Georgia!
Of course, I'm heading there to see my favorite Georgia boy . . .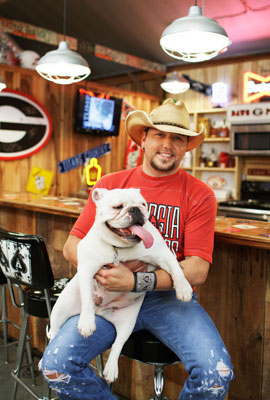 While I'm there I plan on visiting his hometown of Macon, Georgia.
While in Georgia, I'm also hoping to see two of my favorite bloggers, Ashley and Sarah!
I'M REALLY EXCITED!
If you live in Georgia or have visited there and have any travel suggestions, please feel free to let me know!
It's going to be a great trip! :)
And as always, my images are pinned straight from pinterest!

Are you a pinterest addict? Join us at Michelle's blog, The Vintage Apple for Oh, How Pinterest-ing Wednesday!